Welcome to Bert's Sports & Custom Teamwear, specializing in HOCKEY, BIKES & CUSTOM TEAMWEAR, and featuring top-quality, name brand products trusted by recreational, competitive and professional athletes the world over. Whether you're shopping for hockey gear, a new bike, custom teamwear / corporate apparel, or other assorted sporting goods, you can rest assured the highly-trained members of Team Bert's are dedicated to making sure you get The Perfect Fit for your athletic endeavours, body type and budget.
THANKS! Oh, and THANKS AGAIN!
To our awesome customers for voting for us in the Mississauga News 2020 Readers' Choice Awards
Team Bert's is extremely proud having been voted first place Diamond as Mississauga's Mississauga's Best Sports Store and third place Gold as Best Bike Sales & Service Shop!
HOCKEY • BIKES • TEAMWEAR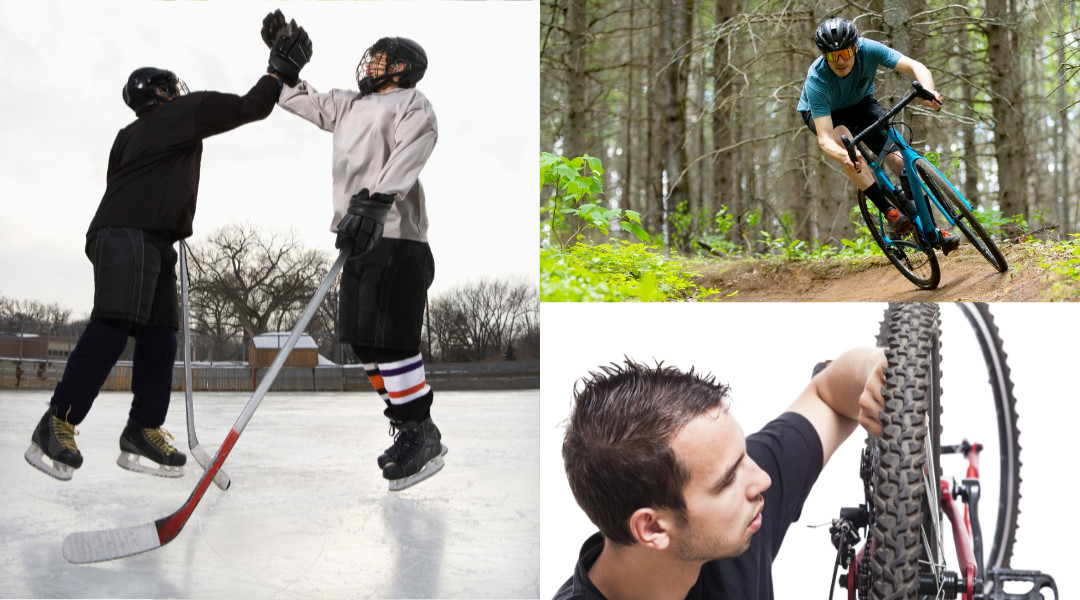 Bert's Got expert Bike Maintenance and Repair services from Spring Once-Overs to Wheel to Wheel Overhauls,
starting at just $39.99
Drop by Bert's Sports & Custom Teamwear and have our knowledgeable staff fit you with the perfect pair of used skates!
Store Location
1211 Hurontario Street, Mississauga, ON in the Cousin's Market Plaza.
Store Hours (Covid)
Sun: Closed
Mon: Closed
Tue: 11am-5pm
Wed: Closed
Thu: 11am-5pm
Fri: 11am-5pm
Sat: 11am-3pm
Bert's Sports & Teamwear Videos
Traditional Skate Sharpening
Master Sharpener "Sheff" displays the technique involved in attaining a great blade sharpening via traditional means on Bert's Sports' Blademaster machine.
Automated Skate Sharpening
Longtime Bert's Sports' employee "Sheff" displays the technique involved in attaining the perfect blade sharpening via their fully automated Prosharp machine.
Making the PCHA Logo
Bert's Sports Teamwear division creates thousands of embroidered logos for local sports organiztions, including these for the Port Credit Hockey Association.
Building a Devinci Bike
Take a look as bike specialist John from Bert's Sports & Custom Teamwear shows you the process of building a Canadian made Devinci bike. Now that's something to ride home about!