Spring-Summer 2022 Bike Pre-Orders Coming Soon
For further information, please call us at
905.278.4780
BIKE MAINTENANCE & REPAIRS AVAILABLE YEAR-ROUND
Now is a great time to get your bike ready, so you can enjoy the entire spring season.
Spring Once Over Services Start at Just $49.99
Click to View Expert Bike Services
Prices are for labour only, unless otherwise noted,
and are subject to chage based on mechanic work
required.
Tune-ups
Spring Once-over: $49.99
Basic Tune-up: $94.99
The Works: $149.99

Tires & Wheels
Tire Service, including Tube: $34.99
Spoke Replacement, including Spoke: $49.99
Wheel True: $29.99
Hub Adjustment: $34.99
Hub Overhaul: $49.99
Drive Train
Chain Installation: $14.99
Bottom Bracket Replacement: $39.99
Cable / Housing Replacement: $24.99
Drive Train Adjust & Lube: $49.99
Front or Rear Derailleur Replacement: $39.99
Brakes
Brake Adjustment/Replacement: $24.99
Brake Hydraulic Bleed: $39.99
Miscellaneous
Headset Adjustment: $19.99
Headset Overhaul: $24.99
Rear Rack Installation: $24.99
Kick Stand Installation: $9.99
Bar Tape Installation – Tape Extra: $9.99
Miscellaneous Accessory Mount: $9.99
General Repairs $70/Hour
For complete details or purchase visit our online store via the below button:
BERT'S PRE-PURCHASE BIKE PROGRAM
Due to the worldwide bike shortage, Bert's is now offering an opportunity for our valued customers to avoid disappointment by pre-purchasing their incoming Devinci Blackbird and Riff Mountain Bikes. Simply choose your model below and give us a call at 905.278.4780 to reserve your selection and make payment arrangements.
• Fully assembled and tuned prior to pickup
• Includes a Complimentary Spring Once-Over Tune Up for next season
Now that's something to ride home about!
DEVINCI BLACKBIRD MOUNTAIN BIKE
Limited Stock & Sizes. Contact Bert's.
The trail universe is as mellow or merciless as you make it. Whatever your orbit entails—from twisting singletrack descents to lung-crushing climbs—Devinci's new Blackbird is down for getting dirty. The bike features a burly aluminum build, coupled with a 27.5" wide-tire stance that enhances stability across the slick stuff and improves corning ability when things turn tight and technical. Pilot the Blackbird today and soar.
Devinci Blackbird Altus 8 Speed | $949
Colour: Black
DEVINCI MILANO CITY & CYCLE PATH BIKES: PRE-ORDER COMING SOON
For further information, please call Bert's Sports at 905.278.4780
Trading a gas pedal past for a cleaner, powered-by-you future was the inspiration behind Devinci's Leisure Series lineup. That and—of course—making everyday outings even more fun. Optimum GO2 builds bring reliability and confidence-inspiring features to casual countryside excursions or mandatory mid-town romps. Rear rack, fender, and kickstand compatibility enhance versatility across all models. And final-touch details such as a premium finish bolstered by clean, internal cable routing bring it all home in a sleek, stylish package. Your perfect ride starts here.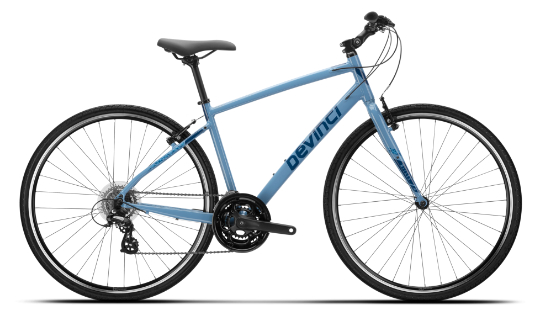 Devinci Milano Altus 21S | $779
Colour: Calvary Blue
Size: Call for availability
CLICK HERE for full specs on Devinci website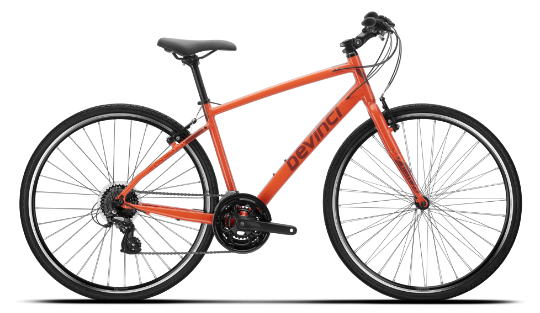 Devinci Milano Milano Altus 21S | $779
Colour: RedOrange
Size: Call for availability
CLICK HERE for full specs on Devinci website
Devinci Milano Acera 24S | $879
Colour: Ever-Green
Size: Call for availability
CLICK HERE for full specs on Devinci website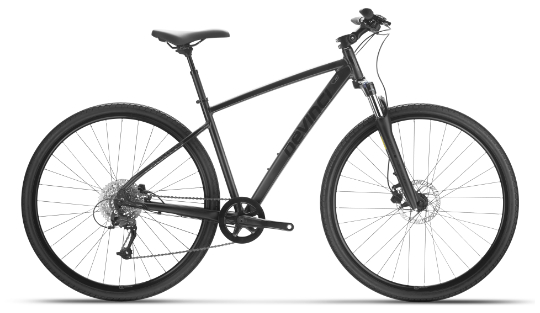 Devinci Milano Disc Altus 8S Black Edition | $949
Colour: Black
Size: Call for availability
CLICK HERE for full specs on Devinci website
Bert's Got Bike Assembly!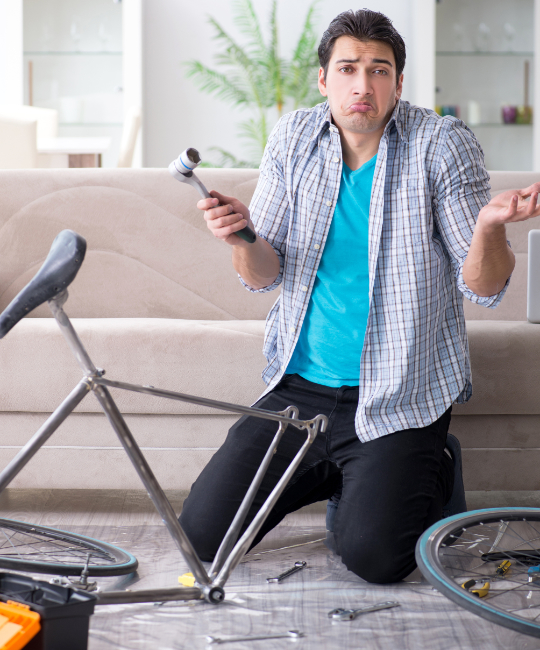 Basic Bike Build: $75
Fully assemble and tune commuter, road, mountain or kids "bike-from-a-box".
Complex builds, e.g. trikes, tandems, e-bikes, etc. to be quoted on a case by case basis.
Basic accessory installations, e.g. kickstands, bells, mirrors, etc. From $10 each.
Devinci Manufacturing
Devinci Cycles, based out of Chicoutimi, Quebec, is a company that takes pride in their locally sourced aluminum, in-house fabrication and rigorous safety standards, all of which culminate in high-quality frames with a well-deserved "Made in Canada" sticker. Take a look at every step of the process, from design to powder coating, in this episode of "Made With Love", Presented by Freehub Magazine.